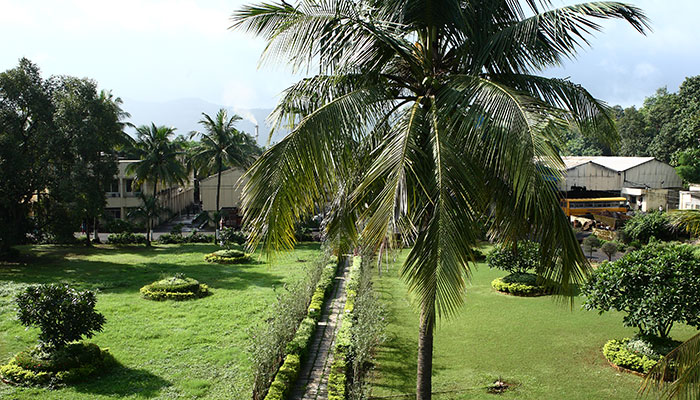 Overview
Echjay Forgings Pvt. Ltd. has always embraced the wonders of technology and addressed the issue of implementation with professionalism and expertise. The close knit of ability and intention has resulted in constant modernization over the years.
Today, at Echjay, vests a complete one-stop solution for a variety of customers.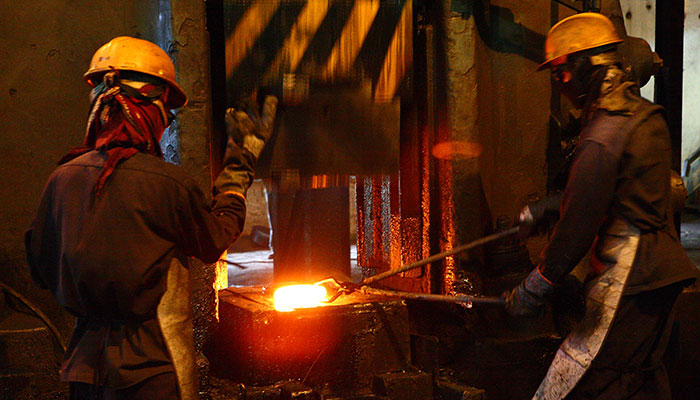 Closed-Die Forging
Echjay has a series of hammers to manufacture closed-die forgings ranging from 2 Kgs to 50 Kgs, the equipments include a 1 Ton Huta-Zygmunt pneumatic hammer, a 3 Ton Huta-Zygmunt pneumatic hammer and a 6 Ton Chambersburg pneumatic hammer.
Echjay also has a 500 Ton Hollow Impact Forging Press from Lasco, which can manufacture hollow forgings, extruded forgings and upset forgings.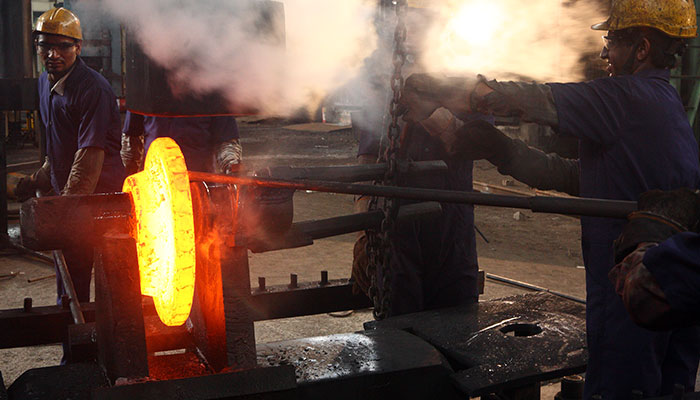 Open Forging
Echjay has a pair of 5 Ton open forging hammers and has expertise in producing Flanges, Shafts, Rings, Blinds, Tube Sheets and Girth Flanges.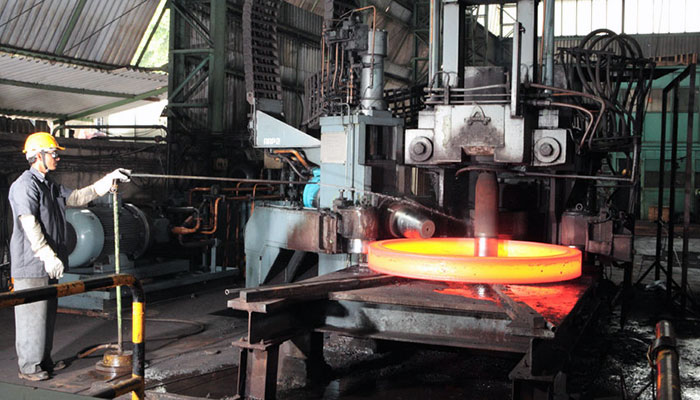 Ring Rolling
Echjay has a Ring Rolling Plant from Thyssen-Wagner, consisting of a RAW-E 100/50 Ring Rolling Mill and a 1600 Ton Blanking Press.
Echjay can manufacture seamless rolled rings up to a maximum Outside Diameter of 3 Meters. The rings can be plain, inside profiled, outside profiled or both inside and outside profiled. The rings are made from carbon steels, alloy steels, stainless steels, aluminium alloys etc.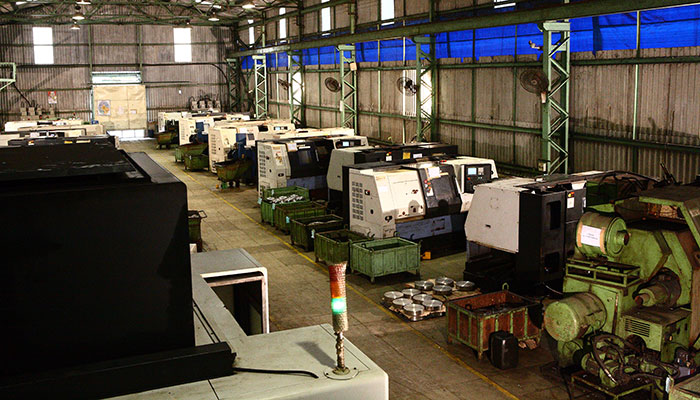 Machining
Echjay boasts a variety of machining facilities under one roof, including: Conventional machines like lathes, drilling machines, milling machines. Special machines like broaching machines, spline-cutting machines, thread-rolling machines. And modern machines including a battery of CNC lathes and VMC's fitted with Renishaw probes to provide the most accurate components to our customers.
Echjay also has a range of Vertical Turret Lathes to machine large diameter seamless rolled rings.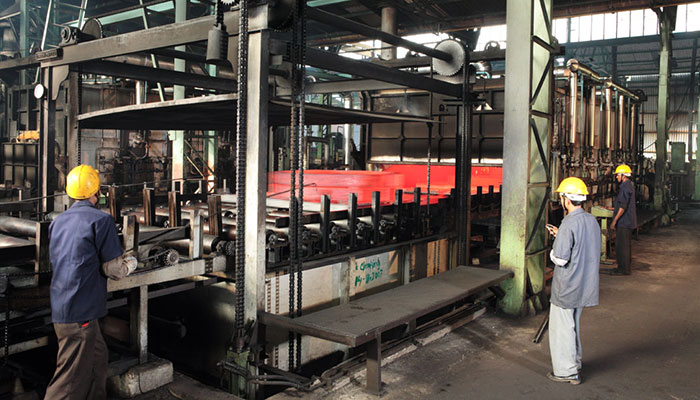 Heat Treatment
At Echjay Forgings Pvt. Ltd., one can find a complete heat treatment solution, including Normalising, Annealing, Hardening, Tempering, Quenching, Solution Annealing, etc.
A variety of Hardness Testing machines are available to ensure proper heat treatment at every stage.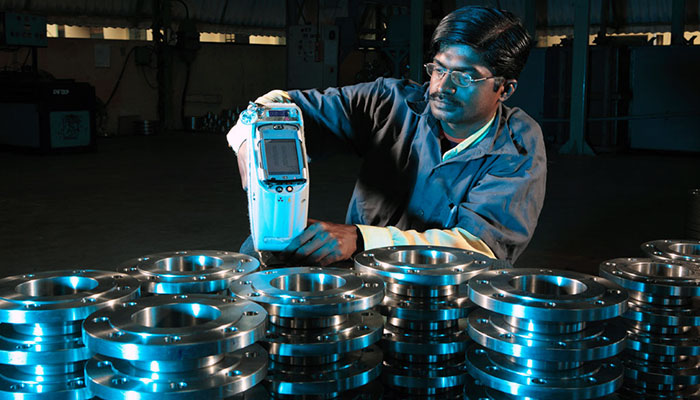 Laboratory
Testing incoming raw materials and out-going products is of utmost importance at Echjay, and to this end, the Laboratory has a fully-functional chemical testing laboratory, Tensile Testing Machine, Impact Testing Machines, a Spectrometer, a computerized Microscope and Profile Projector.
At Echjay, each batch of incoming raw material is tested for radioactivity to ensure material soundness and compliance.
Products are checked in our Magnaflux crack-detection machine, or alternatively by using Dye-Penetrant. If specified by a customer, or required by a standard or drawing, components are inspected and certified by a technician holding a Level-2 certificate, on our Ultrasonic Testing Machines.
Last but not the least; Echjay has a strict PMI procedure that is carried out using X-Met Analyzers, to ensure zero mix-ups at the customer's end.